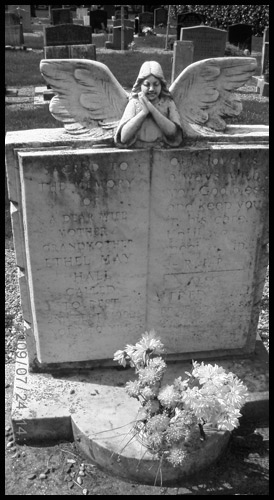 Before renovation.Years of neglect had allowed algae and dirt deposits to build up on the surface of the white marble. The inscription had all but dissapeared.
---
I offer a complete renovation service including cleaning, regilding, re-carving and complete refixing of memorials
All memorials are repaired and erected to current N.A.M.M. standards
Additional inscriptions can be hand carved to match existing carved letters
Many memorials are now removed at time of interment with the bereaved feeling obliged to have the funeral director carry out the work, this is however not the case as I can arrange to recover the memorial from storage and complete the additional work
Additional carving can also be carried out on site if the memorial does not allow removal
---
For further details please
contact me on
01455 891765 or
info@k-russell.co.uk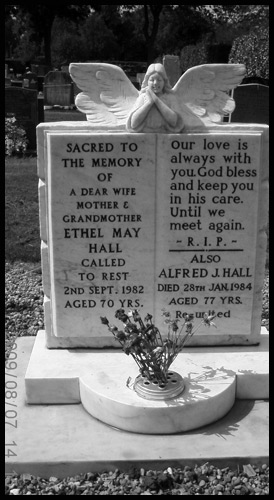 After renovation.
Careful cleaning was carried out to the marble and then the inscription was recarved and enameled..