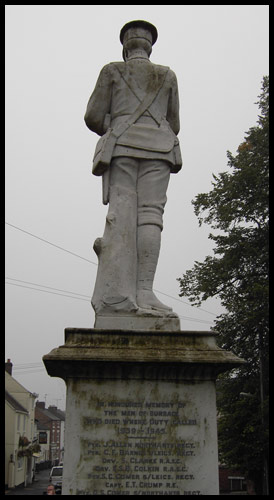 Before renovation. Years of neglect had allowed algae and dirt deposits to build up on the surface of the white marble.
---
Civic monuments can over time slip into a state of poor repair.
I can offer complete cleaning and respectful renovation of all kinds of natural stone finishes, ensuring Algae and carbon deposits are carefully cleaned away restoring the stone in its natural beauty.
Worn down lettering faces can be re-carved and painted as new and additional inscriptions can be added if a need arises.
Annual care programs can be arranged to keep the monuments in check and good repair.
---
For further details please
contact me on
01455 891765 or
info@k-russell.co.uk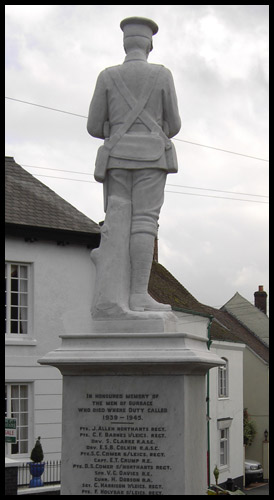 After renovation. Careful cleaning was carried out, using only water and brush to ensure no damage was caused to the stone by harmful chemicals